Ok everyone. Be honest what damage did you do?
I am proud of myself I only spent about $85 dollars.
I got Cu2+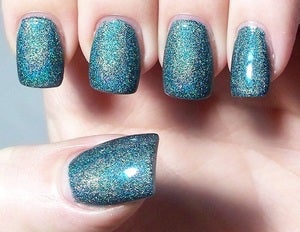 And I got Katydid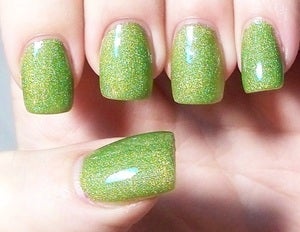 *both pictures taken from Chirality's website.
Arent they fucking gorgeous!?!?! They have a lot more beauties on their site so go make sure to check it out. And become a fan on
Facebook
.
I also got the Mash nail art brush set off of Amazon that came highly recommended by
And she does some amazing nail art! Make sure you check all of her art!!
I also got one of my huge lemmings! Nostalgic Lacquer Duckie.
And last but not least who could not take advantage of the Zoya Dream Box deal?! Three Zoyas for $20 and free shipping!!! I got the gloss collection
Let Them Have Polish
's post was what really made me what the collection.
Free shipping deal is only good till 11/26/12
http://zoya.com/content/38/category/DreamBoxes_Zoya_NailPolish.html
And I bought one more thing not polish related. If you read my blog you know my obsession with the Legend of Zelda and I had my eye on this shirt for awhile so I took a chance and checked out the site for a black Friday deal and it was 40% off!!! Score!!!!
So what was your damage? Let me know!
xoBrittany